Mobile Apps Development in
SAUDI ARABIA
Don't be shy – get in touch 🎉
We have been rated as Best Mobile Apps development Company in Saudi Arabia & Today mobile apps have become need of every individual especially after COVID. This is because users now need more security and care for their health as compared to old times.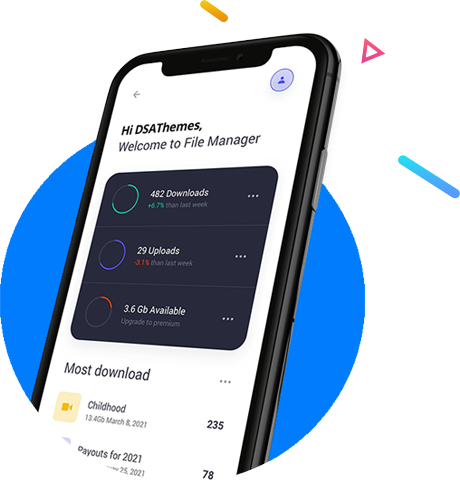 Delivery apps, grocery apps, taxi apps, and similar app developments have taken the market very high economy-wise. There are numerous mobile apps development companies in Kingdom of Saudi Arabia who are serving their valuable customers day and night. We at Device, delivering the best mobile app development services in Saudi Arabia to our Customers. Our team, comprises of the most experienced, talented, and expert staff who are responsible enough to understand the customer needs.
With DeviceBee, developers can access a wide range of applications and scalable solutions for a wide range of industries. Additionally, DeviceBee offers cutting-edge, customized solutions tailored to your business requirements, whether you need a native or cross-platform app. Providing result-oriented app solutions is DeviceBee's aim as a mobile application development company.
Develop Mobile Apps with
DeviceBee Mobile App Developement Company in Saudi Arabia for Your Purpose
The mobile apps development companies in Saudi Arabia market continues to grow exponentially. In order to keep your product and business up to date with market expectations, you must go for something that enhances the capabilities of mobile users, while keeping the underlying functional intent and purpose of communication intact.
Best mobile app development services that know the pulse of your users are exactly what DeviceBee offers – highly innovative, cost-effective and world-class mobile experiences.
DeviceBee Mobile Apps developer in Saudi Arabia also offers a wide range of digital products for various industry segments and utility niches, such as global SMEs and innovative start-ups, all backed by our years of experience in the mobile app domain.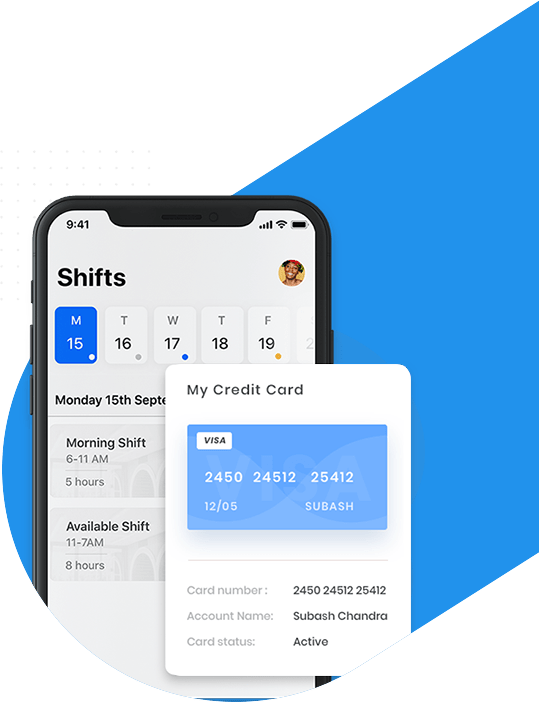 Core App Developments by DeviceBee Saudi Arabia Developers
DeviceBee is proud to offer below-mentioned mobile apps development in Saudi Arabia for its valuable customers.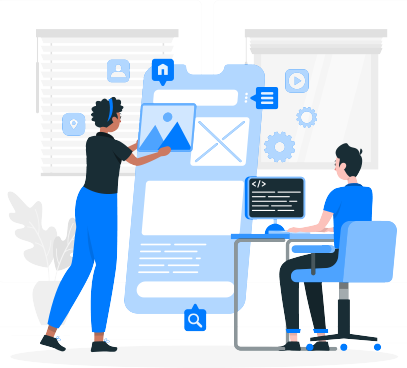 IOS App Development in Saudi Arabia
Due to the rapid growth of iPhone users, the app development market in Saudi Arabia quickly shaped. Companies and businesses are seeking out highly scalable custom iOS app development services that can help them tap into the iPhone user market in large numbers. DeviceBee has been a leading iPhone App Development company since 2003, deploying hundreds of native iOS apps that are chartbusters on the App Store.
As iOS app developers, we utilize Objective-C and Swift as our primary software stack. We offer high-end services such as mobile app development, customized to meet your enterprise's needs, iPhone application development, wearable app development, and IoT applications that help you stand out from your competition and capture wider audience for business benefits.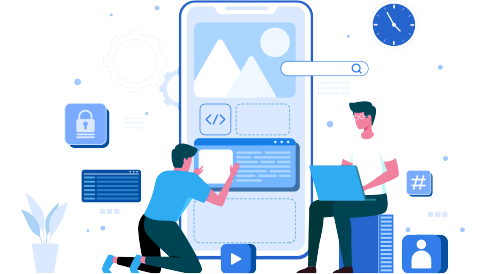 Android App Development Companies in Saudi Arabia
Providing end-to-end solutions to all your android app development needs, DeviceBee is a top-most android app development company in Saudi Arabia. Our android app development services are one of the best and help to increase revenue and profits for your business. We provide top-quality services that meet the business requirements of startups, small businesses, and SMEs. Providing scalable solutions and various apps for diverse industry verticals, we are an experienced company that builds Android apps. If you are in search of a native or cross-platform app development company, our android app developers offer the best service and cutting-edge solutions to meet your business requirements. We provide result-oriented Android mobile apps as a top mobile apps development company Saudi Arabia.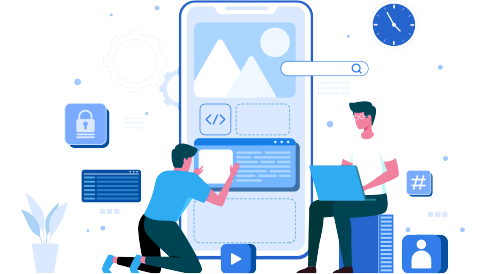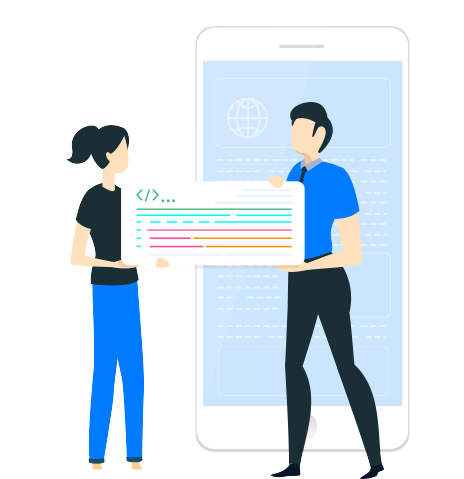 Hybrid App Development in Saudi Arabia
Experience the benefits of hybrid mobile applications for your business! Our company, DeviceBee, is a leading hybrid mobile app development company in Saudi Arabia with experience developing and deploying several applications. With our hybrid app development teams, businesses of all types can develop customized apps. So you need not to worry especially if your industry doesn't require a cost-effective solution, we'll be able to help you. We provide cutting-edge solutions to start-ups and SMEs for their modern technology needs. As a result of our large amount of talented resources, we can provide you with the advanced technology tools you need to strengthen your technical infrastructure. 
We have extensive knowledge in the field of Hybrid Mobile App development, plus years of experience allowing us to reach the core of your technical requirements and resolve them with modern tools. The cross-platform applications we make here can be run on the most popular platforms, including iOS, Android, and Windows. Apps created using our cross platform development process are visually appealing, feature-rich and robust on the backend and frontend.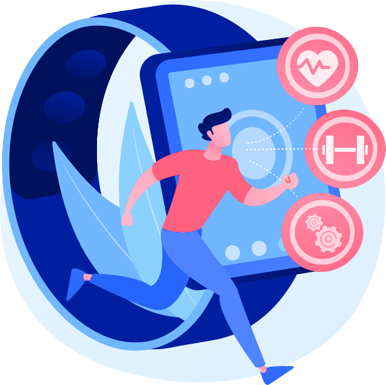 Wearable App Development Saudi Arabia
Develop a wearable app that expands your business! Wearable apps are one of the new-generation apps that companies are focusing on. Innovative wearable mobile applications are developed by our wearable app developers with zeal, knowledge, and dedication. Technology nowadays is becoming important part of our lives every day as wearable devices become more and more prevalent. Wearable app development is no doubt a promising way to take your business to the next level.
We at DeviceBee build a platform that gives you the upper hand in the industry by building it with extreme precision and expertise. The Wearable Mobile App we develop is highly intuitive and user-friendly thanks to our industry-specific tools, technology, and knowledge. Our Wearable App development solutions in Riyadh, Saudi Arabia are curated to deliver high quality user experiences that go above and beyond industry standards. You can rely on us to provide cutting-edge technology that positions your enterprise as a leader in the industry.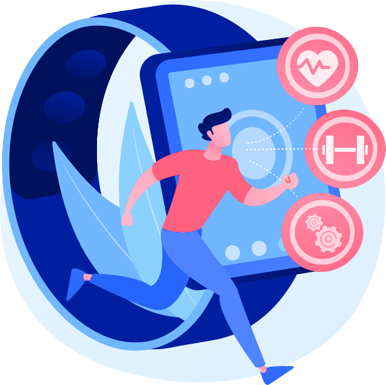 DeviceBee apps development company Saudi Arabia is a top Mobile app development company with a commitment to values. It is important to cultivate us in order to facilitate the development of a flawless mobile app that corresponds well to the app's cores and cruxes. Analysts put everything through a clinical scan to ensure your idea is in a valid form and can be executed.
Some Apps Developed by DeviceBee

Taxi Apps
DeviceBee has developed taxi apps for users where the can book taxi from anywhere and all destinations are clearly defined. They don't need to argue with driver just tell them where to go, pay bill as per meter and leave the cab.

Grocery & food delivery apps
Grocery apps have been in the market at increased levels for last 2-3 years and DeviceBee has developed many of them. This has been done for ease of users where they can easily order online their favorite foods plus groceries ..
Car rental apps
DeviceBee has made it easier for users to rent cars and taxis with or without drivers. They trust us and hire is for their personal works by our car rental apps. Even if there's any family member or lady traveler, we provide female drivers ..

Medical apps
These are the great apps developed by DeviceBee where patients can book their appointments, avail medical services, see their laboratory reports, and talk to a doctor too through live chat if needed.

Courier apps
Boost your courier or parcel delivery business with a courier app for your business. The emergence of on-demand applications has improved the lives of customers. On-demand services have also transformed the courier delivery sector.
We are serving our customers in this field for last 10+ 
years. You should trust us and choose us for your 
services because: