On Demand Food Ordering
App | DeviceBee
Don't be shy – get in touch 🎉
Food Ordering App DeviceBee
It is undeniable that the online food delivery business is worth billions of dollars. Consequently, online food delivery market growth is being driven by urban population and their busy lifestyles.
The market has ample potential, especially after Covid. In response to the growing demand for online food purchases, restaurants-to-consumers, platforms-to-consumers, and several more such options are being offered. In recent years,
on-demand food delivery apps have become just as common as household appliances. They are loved by consumers. If you are in the comfort and safety of your own home, it is hard to resist the temptation to order anything and everything. They want instant gratification from on-demand food delivery services.
For food delivery startups, food chains, and restaurant aggregators, DeviceBee provides on-demand food delivery app development solutions. As a reputed food delivery application development company, we build user-friendly applications that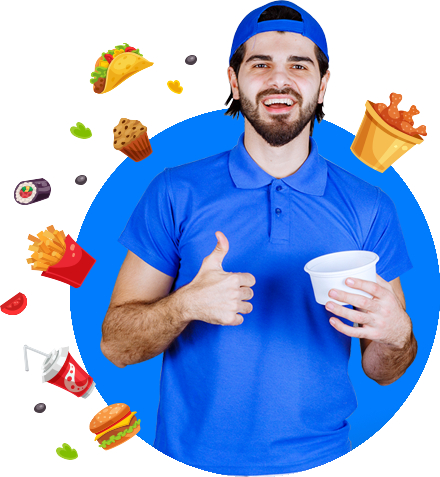 What are On-Demand Food Ordering Apps
A mobile app on-demand food delivery refers to a set of tools for receiving online orders and providing food delivery to the customer in an efficient manner. By leveraging technologies such as artificial intelligence, machine learning, and GPS tracking, these software applications can undertake deliveries in a short period and deliver the goods right to the doorsteps of the customers.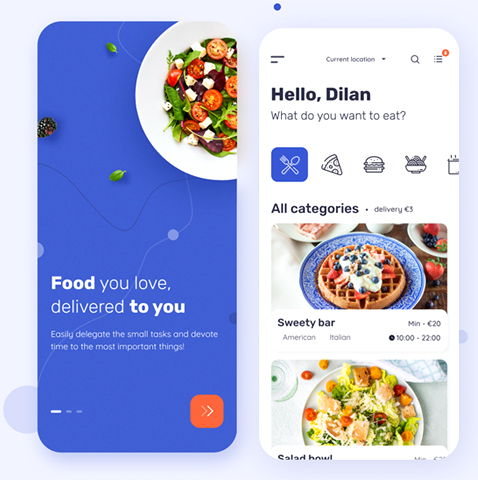 By combining its many expertise offerings that have been honed over many successful projects and by the world's best mobile app developers, DeviceBee lets you elevate your business impact and business value.
Streamline your business processes with White Label software and mobile app development, continuous on-demand app generation, and top-quality hybrid app development.
Food Ordering Apps by
DeviceBee
DeviceBee develops mobile applications for food ordering. Develop a food ordering mobile app with our team of app developers and we'll help you implement the best features, launch the app, and provide updates whenever you need them. Among the top app developers in the Middle East and all over the world, DeviceBee is reputed for developing on-demand food ordering apps. In addition to developing amazing food ordering apps, we have a team of experienced app developers that can help you interact with your customers in a convenient and time-efficient manner. Through DeviceBee, your brick and mortar restaurants and online shops can be accessible to your customers via their mobile phones.
We offer you both Android and iOS food ordering apps, a driver app, and a powerful backend to stay ahead of the competitors in the online food market.
Food-Ordering Apps Process
Below-mentioned is the process followed in food ordering system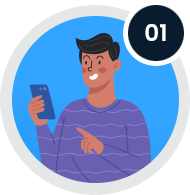 User enters the food
ordering app
The customer then
selects favorite dish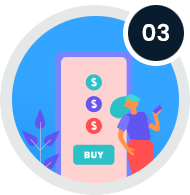 The cart is filled
with items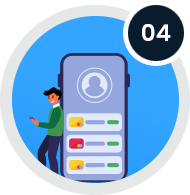 Payment is completed
online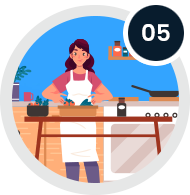 The process starts with the
preparation and delivery of the food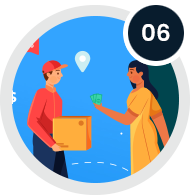 The food is delivered
Features of On-Demand Food Ordering Apps
Food ordering apps no doubt provide you with the best features making your marketplace powerful.

Private Marketplace
You can have your own marketplace where you can confidently invite buyers as well as sellers to the platform. DeviceBee allows you to build private marketplace for your owned business within these apps

Full Access Control
Subaccounts are created by admins allowing them to manage orders, edit catalogs, run promotions, or handle customer queries

Eye-catching themes
The best marketplace themes available. Customize your marketplace's look and feel by our beautiful food ordering app themes

Featured Restaurants
By promoting sponsored restaurants, DeviceBee's food ordering apps allow you to customize restaurant listings. You can choose the time frame and which restaurants are featured

Approval Based Listings
Using this add-on, you can remain in control of listings on your marketplace

Rate and Review System
Using the rating and review system, you can successfully build your online marketplace's reputation. Customers can judge the quality of your products and services
We offer dynamic pricing, 24/7 customer support, and complete food ordering app documentation if requested by the customer.
DeviceBee provides all-in-one food ordering solutions where quality is the key.
Customer satisfaction, order history tracking, daily reports, real-time tracking, and
delivery scheduling are some of the core features of our food delivery apps.
DeviceBee food ordering app Development Company in Dubai also provides customers with admin panel where they can assign orders to concerned employees, manage customers, view reports and statistics, live chat, route optimization, view earnings, accept/reject delivery, and perform inventory management. We provide complete source code to customers also if required.