Aqua Pod has previously launched a floating burger joint at Dubai Harbour and Majid Al Futtaim's floating mobile Carrefour supermarket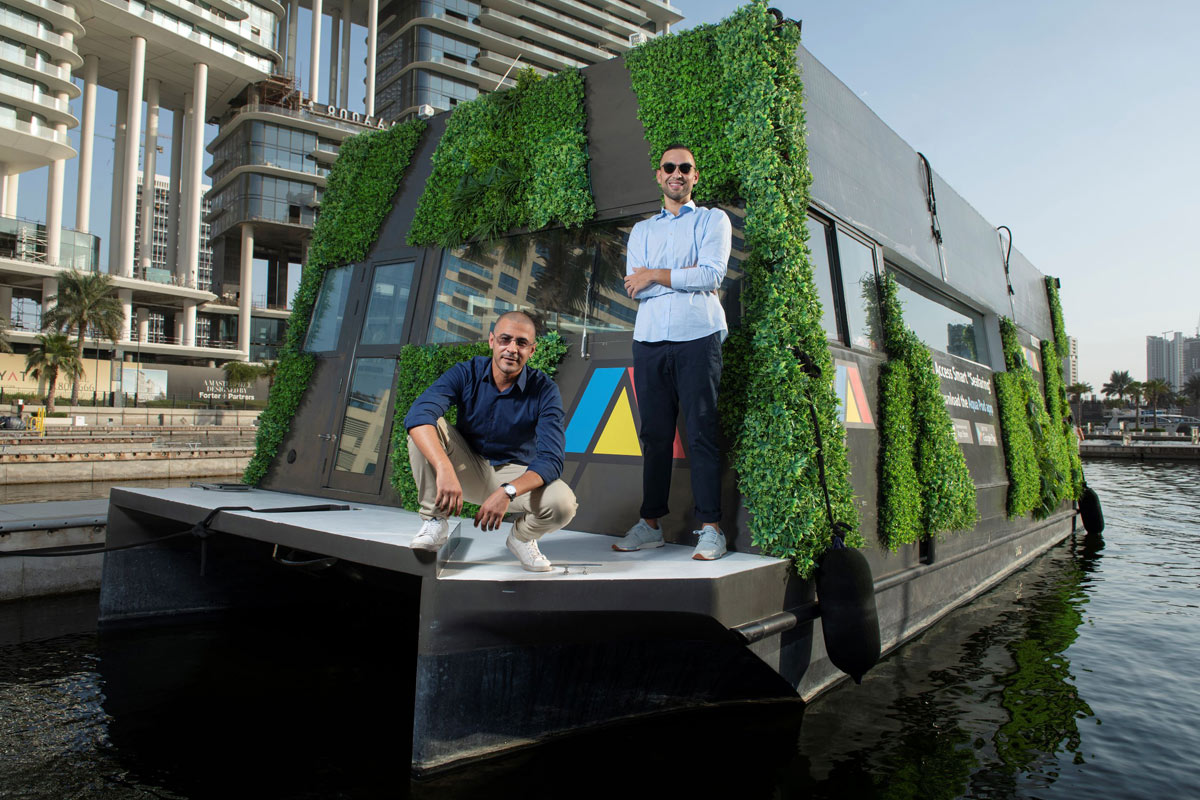 Dubai-based Aqua Pod recently unveiled a mobile expanding fully self-sustained floating lounge and a marine e-commerce smart application. Aqua Pod App has now set its sights on creating mobile floating shopping malls, residential communities and even cities.
Designed by Aquatic Architects Design Studio (AADS) and developed by Innovative Marine Ventures (IMV), the floating lounge is set to cruise Dubai Water Canal, while the app will create an online marketplace for marine experiences and services.
Ahmad Ataya, co-founder of AADS and IMV, told Arabian Business: "At AADS, we are adamant on sparking and leading serious conversations on the importance of sustainable mobile floating developments and building entire cities as a means of adapting to climate change. Our vision is to create multifunctional and versatile floating developments that are mobile and sustainable, and designed to serve critical businesses and various industries."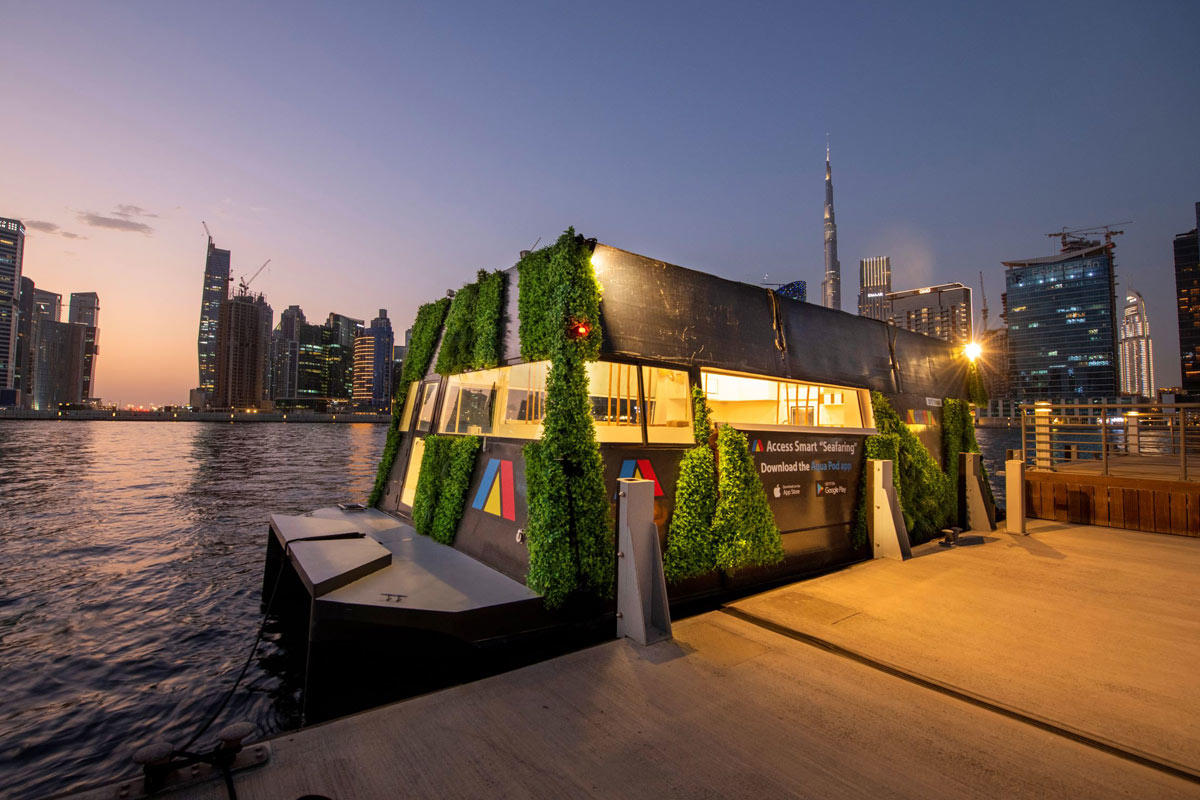 The company, which was founded in the UAE five years ago, has previously launched a floating burger joint at Dubai Harbour and Majid Al Futtaim's floating mobile Carrefour. supermarket.
Ahmed Youssef, co-founder and CEO of AADS and IMV, and the creator of Aqua Pod added: "It is our belief that urban floating developments if intelligently revolutionized, will accelerate and transform the marine industry into a key pillar of economic diversification."
The Aqua Pod AP EX1 model, the first-ever fully sustained mobile floating lounge. It is designed to serve the hospitality and entertainment industry, is around 45 square metres. Each pod can expand by a quarter of its size, and is 100 per cent solar-powered, according to Ataya.
"Guided by the ethos of sustainability, the new model of Aqua Pod adapts to the weather. It opens and closes according to the conditions outside. It has a mechanism which makes it increase 25 percent in size, so the walls and floors open up and it expands," he said.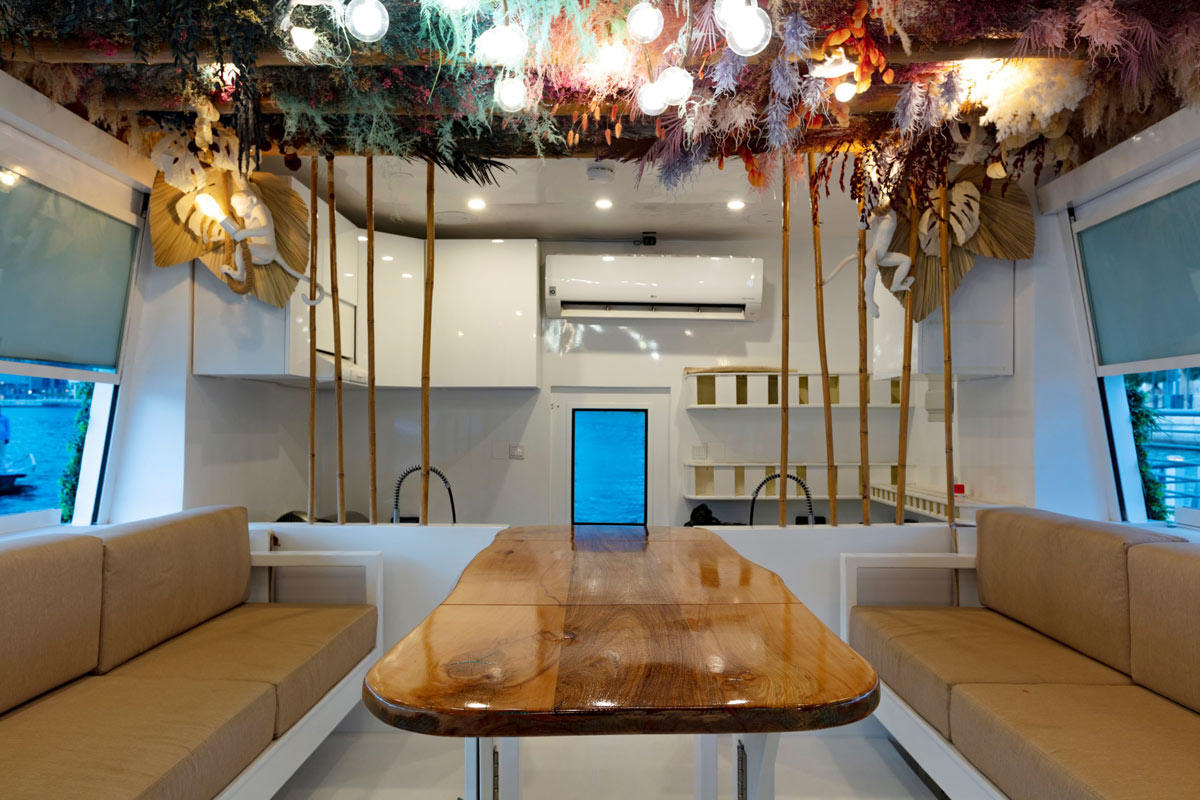 "When it's winter, the lounge can open, and visitors can enjoy an outdoors venue. In summer it closes and the AC is on, so this is another advantage that it can be used 12 months in a year."
The Aqua Pod application offers an all-new smart seafaring environment and is designed to digitally integrate the Aqua Pods, and digitise an all-new consumer marine offering, by providing users with access to a world of marine retailers, aquatic sports and services, and leisure and entertainment.
Ataya explained: "It complements our efforts to digitally enable our Aqua Pods as well as establishing a holistic online marketplace of marine retail, leisure, entertainment, sports, and services. And facilitates the personalisation of the customer's marine activities and needs.
"This is the stepping stone in the introduction of an all-new economic proposition, which ushers the integration of the commercial offshore retail offering, with the onshore – starting with deliveries from our Aqua Pods at water, to consumers on water and on the shoreline."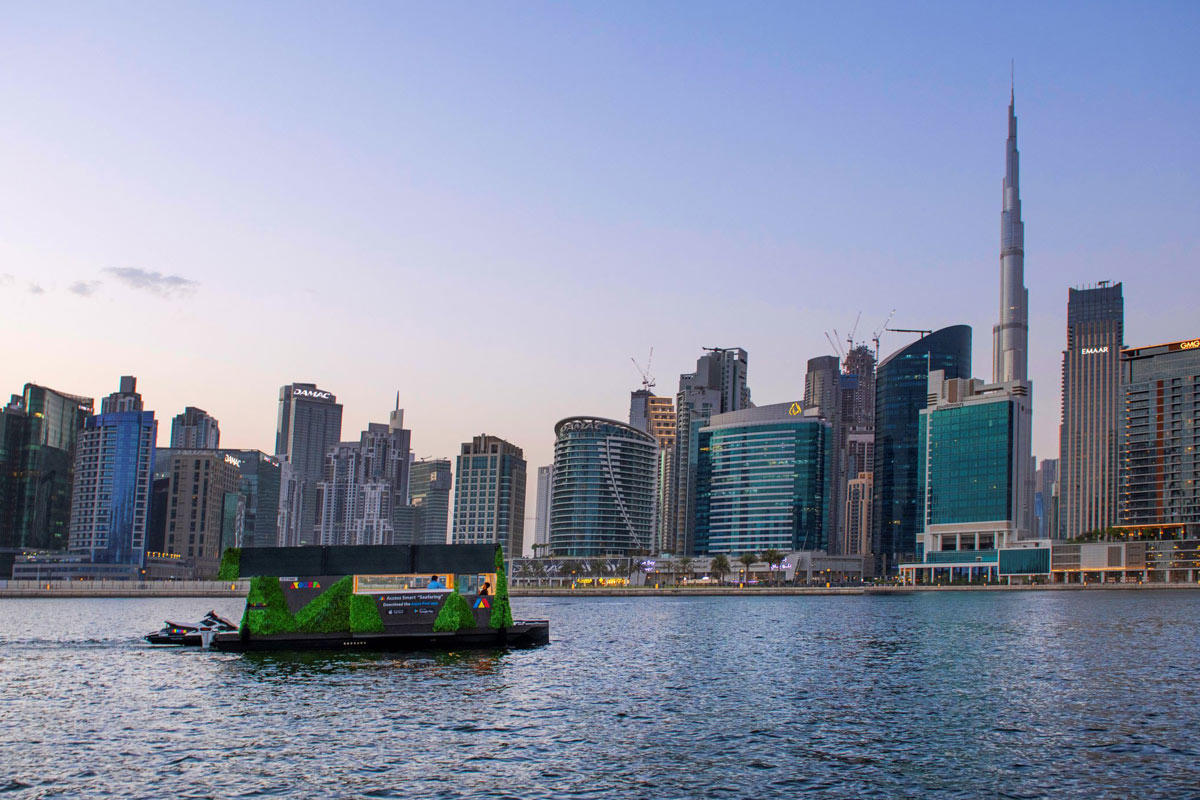 Users can carry out orders and bookings through the app, in addition to locating Aqua Pods for float through and deliveries within the vicinity spanning Bulgari Hotel lagoon, Dubai Water Canal to Dubai Design District, and to certain locations at sea and shorelines verticals at the canal. All financial transactions can be completed through the app, ensuring contactless payment in addition to a split bill feature.
Ataya added: "It's a project that's very forward-thinking. It's very advanced and it's something that we hope, in the future, we can grow. We've already designed it, we know what to do with it and we know how to put it out there, with our expertise, and our partners who are leading the global market; which will be announced in the near future."
DeviceBee Technologies team had worked very closely with the Aqua Pod team to strategize, Design, Develop, Manage and launch the Aqua Pod App. Should you like to get something similar for your startup, DeviceBee Technologies is the top-rated App Development Agency in the UAE, Saudi Arabia, and GCC region. Get in touch with us to get your idea developed like Aqua Pod.
Disclaimer: The article was originally posted at Arabian Business.